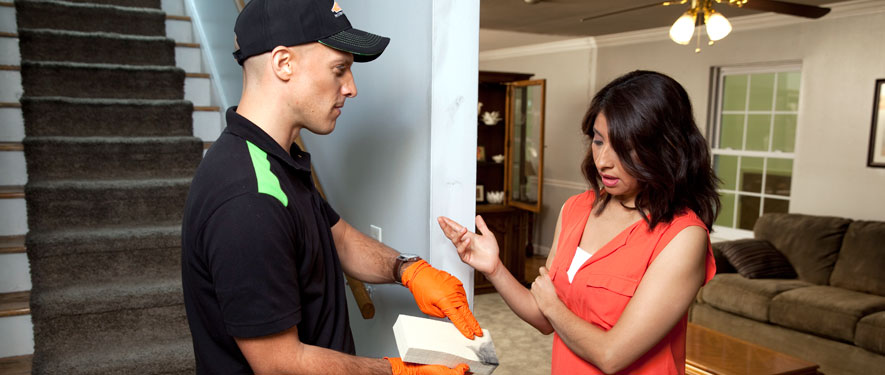 Ceiling, Floor, and Wall Cleaning
Ceilings and Walls
Life happens. Kids spill drinks, pets have accidents and homes get dirty. SERVPRO of Milton / Braintree has the expertise to provide a deeper clean than your basic house cleaning service. Our residential cleaning services will ease the burden of the constant maintenance cleaning of your home, but will also create a safe, clean and comfortable living environment for you and your family.
You know SERVPRO as a leader in Fire and Water Cleanup and Restoration, but our professional residential cleaning services clean ceilings, floors and walls as well. We make it look "Like it never even happened." Call us today at SERVPRO of Milton/Braintree 781-980-7060.
Need Professional Cleaning? Call Today (781) 980-7060
Hard Floors
Hard flooring, like hardwood and tile, is often used in today's homes and commercial properties. At first glance, hard flooring appears to be easy to clean, maintain, and restore. However, these materials tend to have soil accumulate over time, and eventually you'll need professional cleaning to remove this buildup.
We have specialized training in time-tested and industry-approved cleaning methods. Also, our proprietary cleaning system allows our Professionals to properly clean and restore your floor's original beauty.